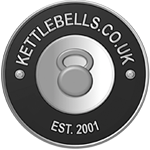 ABOUT US
We were the first to bring kettlebells into the UK in 2001, working with renowned coach Pavel Tsatsouline and his Russian Kettlebell Challenge program. We progressed to manufacturing our own range of KBUK cast iron kettlebells and later designed and manufactured the innovative JB Hollow Fillable Kettlebell, named after legendary master of grip strength, John Brookfield.

We have supplied kettlebells to: Chelsea FC, Liverpool FC, London Wasps RFC & Surrey Country Cricket Club.
"Kettlebells actually came about through looking at my own personal training needs. So, I got into contact with Jim Lewis at Kettlebells.co.uk ... He told me that Chelsea had been using some kettlebells from him..." read the full interview with Julian Monk, Liverpool Football Club Fitness Trainer.
We no longer manufacture our own kettlebells but promote and sell the leading kettlebell brands on the market today. We offer kettlebells to suit all tastes, budgets, strength levels and training methods.
We have always had a holistic approach to health, wellbeing and fitness. Our family business first started in 1996 selling magnetic therapy products. We still sell natural products for well-being on our other website HEALTHRANGE.CO.UK
Jim &amp Jill Lewis
Tel: 0115 920 2810 (outside of the UK +44 115 920 2810)